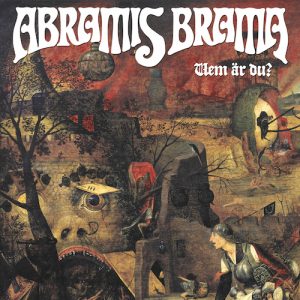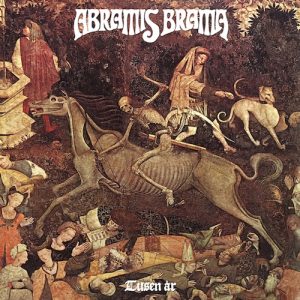 Welcome to the new website! First some latest news…
We're happy about all the nice feedback about the new single Vem är du? – thank you!
PRE-ORDER the new album Tusen År here!
Oh yes, and a warm welcome to the new Abramis Brama webpage and official home on the Internet! It's not yet completely ready, so we'll keep developing it and bug checking out in the public. Most of the content is in Swedish, which is our main language, but you might enjoy the large PHOTO gallery, or the English news bits below…
Vem är du? has been featured on a few big Spotify playlists, that you may or may not want to check out:
• Filtr's playlist Rockhead
• Aftonbladet's heavy cuts of the month
Abramis Brama is the featured artist of the week on UK based Total Rock Radio show Wednesday 11th of April at 8 PM, with dj Adam Onslaught, who will feature a sneak preview of three new tracks off Tusen år.
Here's also an interview in English with Peo and Mats from the US website Nataliez World about the new album and the process behind it.
---
Don't forget to grab tickets for the upcoming tour dates!
• May 8th, KB, Malmö (+ Tiamat) BILJETTER!
• May 9th, Sticky Fingers, Göteborg (+ Tiamat) BILJETTER!
• May 10th, Kägelbanan, Södra Teatern, Stockholm (+ Tiamat) BILJETTER!
• May 11th, Frimis Salonger, Örebro (+ Tiamat) BILJETTER!
• May 31st, Rockbåten M/S Harmony, Helsingborg BILJETTER!
• June 1st, Kajskjulet, Halmstad (+ Blåval)
• June 2nd, Nöjeshallen, Varberg (+ Kamchatka, Nekromant, Honeyburst) BILJETTER!
---
Finally, a few words about merchandise:
There's a whole lot of bootleg merch circulating on social media, but for your Abramis Brama needs, please use our official store at Merch-Ants at this link http://abramis.merchants.se/ or via the menu on this website (you can also find it via some large Swedish media and music business sites).
All the old albums are available there, however at the moment, we only have very few t-shirts left in stock. So if you wear S or M (not S&M!) please have a look and help us clear out the inventory! Shipping worldwide. And you can also pre-order the Tusen År album that drops in a week!