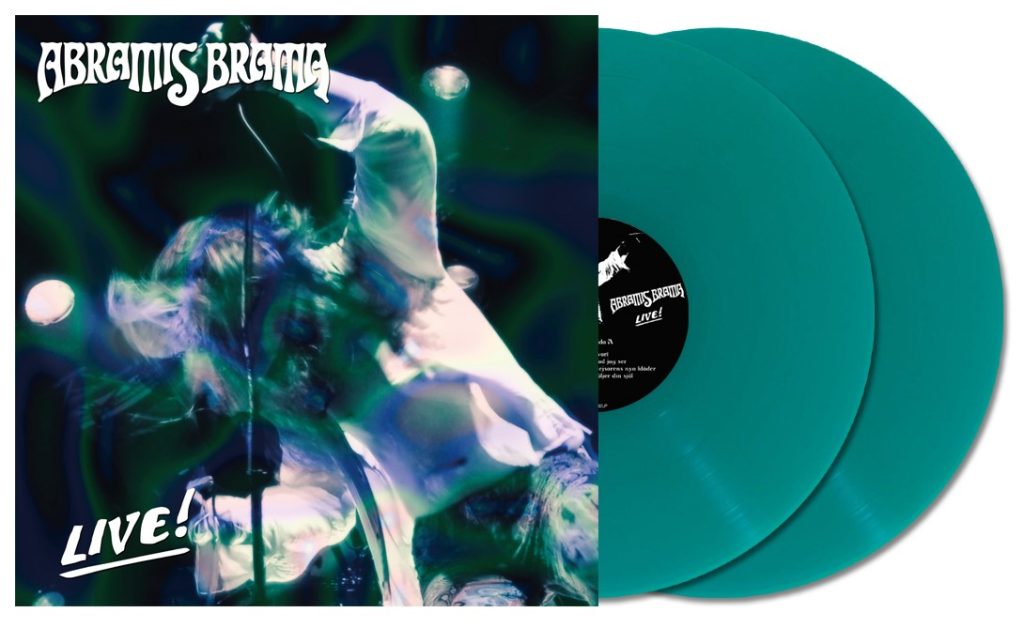 Let's do this in English. We are very happy to finally announce the release of the last two albums in the Abramis Brama vinyl project, which started in late 2019 with the 20th anniversary of the debut album "Dansa tokjävelns vals".
This means that on July 29th 2022 "Live!" will be available on a double LP in either regular black or a nice turqouise. You can order the album here from Sound Pollution.
The live album was originally released on CD in 2007, and recorded during tours the previous two years. For this special release, singer Ulf Torkelsson wrote new liner notes and we also managed to dig out two previously unreleased tracks, recorded on that same tour. "Guld och gröna skogar" was an unusual live track, here taken from a gig at Lillan in Luleå, with only one guitar. This was during the years of the dual-guitar line-up with Peo and Rob, but the latter had other commitments this particular day. The second bonus track "100 dagar" has previously never been released in a two-guitar arrangement, and this is taken from an Oslo show sometime early 2006. It was originally mixed for some sort of Sweden Rock compilation, we believe, which never materialized.
And on August 19th "Nothing Changes" is release on a single LP in black or limited edition gold. Order it here from Sound Pollution.
This is the odd fish of the Abramis Brama school of albums, being completely in English instead of Swedish. First released in 2003, this has been unavailable even on CD for many, many years and the new vinyl version has an updated, expanded gatefold layout, while the original track listing stays the same. The tracks on the album are familiar to Abramis Brama listeners, with half of them from the debut and the rest from the follow-up "När tystnaden lagt sig" – but with all new English lyrics! They also have some different arrangements, and in one case a flute solo by famous Swedish jazz musician Jonas Kullhammar.
We we also sell them on the GIGS in the fall, where you can also get the records signed. More shows are being booked and eventually announced.
Have a nice summer!